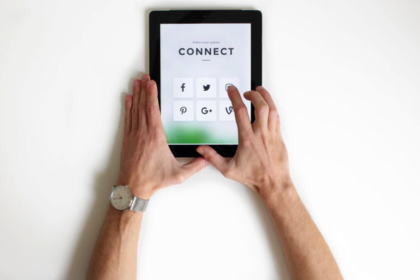 Social media can be a tool for success if used correctly. Whether you're providing a product or service, social media platforms give you the opportunity to reach crowds previously unreachable due to time, location, age, etc. However, today, everyone is reachable through social media. You can build your team and expand your client-base with a simple push of a button. This is a tool that previous generations did not have access to, so why not take advantage of it?
If your company doesn't have a social media account yet, this is the perfect time to start, with over 70% of all web users on a social media platform. There are numerous social networks to choose from, however, the ones you must really create a presence on are:
– Facebook
– Twitter
– LinkedIn
– Pinterest
– Instagram
No matter what platform you're registering an account with, there are three essential tips to follow when building your business's social media profile:
CREATE FRESH CONTENT
Social media platforms are currently overwhelmed with material and accounts, so it's crucial your posts attract attention in a new way. Be yourself and find ways to lighten the mood; no one wants to read serious, dry status updates. Put some energy into your content, and strive to be the only one sharing what you share!
Consider what makes posts go viral. What can you add to your content to make people want to share, like, comment, and come back for more? It's been proven that posts with photos and links are more likely to be shared with other accounts; features like this make your content more desirable.
---
KEEP IT SHORT AND SWEET
Oftentimes, people assume viewers want lengthy, detailed content in their feeds, however, this is rarely what social media users want. This is especially the case when promoting a product. Users want to absorb information quickly, so if a blog or post has extensive details, it will most likely go unnoticed.
If you post information in an easy-to-swallow format, users will be more likely to read your content, rather than skim through or ignore it completely. Shorter content also allows them to read at their convenience throughout the day. There's no need to set aside time to read five sentences; 2,000 words, however, requires a flexible schedule many don't have. Keeping content concise efficiently pulls users to engage with your account
CHOOSE SHARE OVER SELL
When you become the face of your company or brand, you should not use your social media accounts solely for advertising. The content you share must be valuable to your following. If all you do is promote, your followers will be less likely to share your content with friends and family. However, if they find your content valuable, they will want to repost and share what your account is creating.
Don't forget to bring a little personality into your updates. Share a glimpse into your personal life, or what it's like to live a day in your shoes. What do you find interesting? Show a funny image. Do anything to give your followers a chance to get to know you, not your product. If you'd rather focus on your product at all times, you can subtly discuss what dramatic modifications your product or service has made on your life. This is a way to keep things personal, while still promoting your product or brand.
CONCLUSION
Social media users want their feeds to be filled with content they are interested in engaging with. Whether it's a probing question or a video, users want to connect with accounts, followings, and creators. If your content isn't original, concise, and genuine, the social media community will move onto something else. Keep your audience engaged so they stick around and support your brand.
Gara Group can help you create and manage your social media accounts, while engaging your audience with meaningful posts, comments, and conversations. Whether it's Twitter, Facebook, or Instagram, we can navigate your brand's social media so you can focus on the bigger picture!
---